What's Your Wrapping Paper Style? Wrapping Paper trends – Maximalist
What's your style – glamour, fun, fashion, classic, quirky? We have something for everyone! New high quality European Christmas wrapping papers are in stock now so take your pick! Wrapping your presents is a way to showcase your design taste plus after such a challenging year we are all looking forward to to really celebrating Christmas in style. There have been a number of trends coming through in Christmas wrapping paper this year sure to inspire your Christmas presentation! but we are loving Christmas maximalism as an exciting new look! Get inspired by the maximalist look below & shop our full Christmas wrapping paper range here!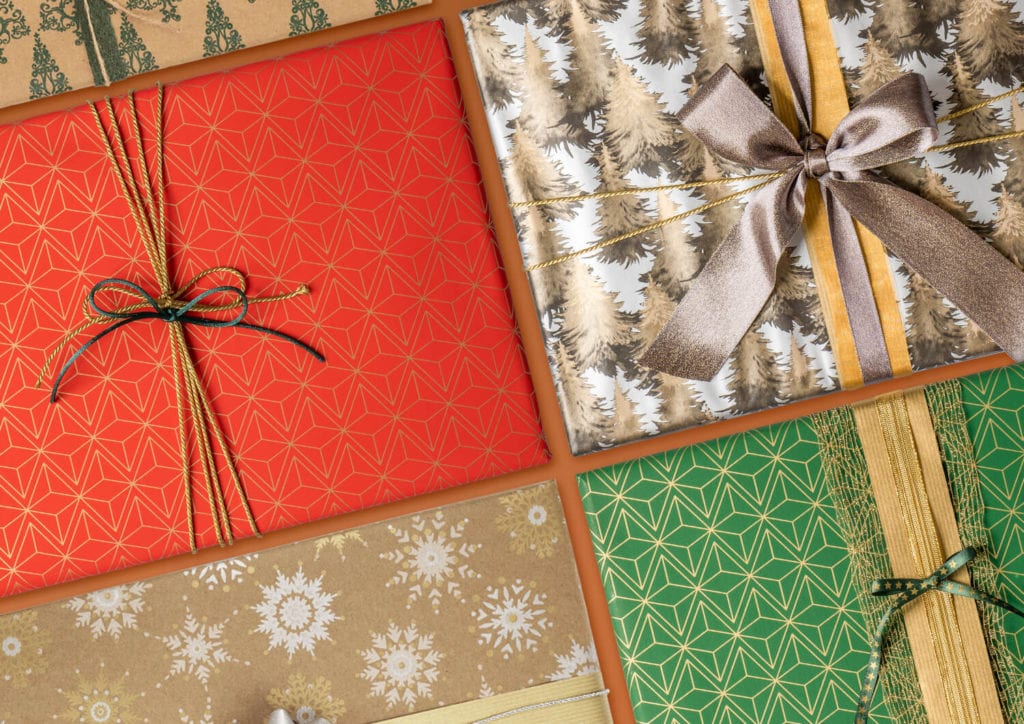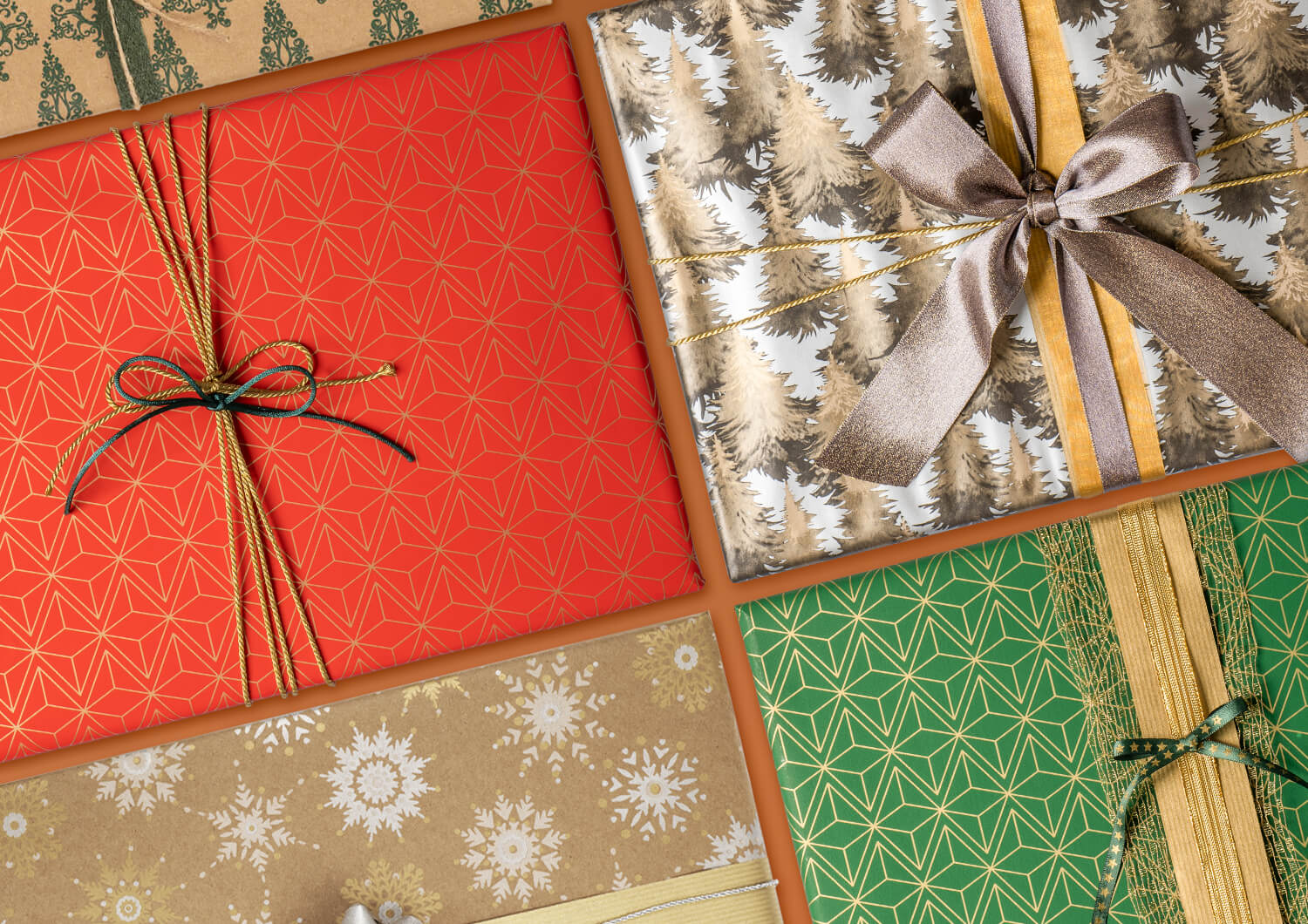 Christmas Wrapping Style – Maximalist
Is your style bold and bright with a dash of sparkle, then this is the trend for you! Our office staff all have their own individual styles and our Director Jane is a fan of maximalism. Go big with this style and don't be afraid to mix prints and layer textures and colours. Bold prints and glam ribbons will make your gift to stand out from the crowd. Try the unexpected – animal print for Christmas, black wrapping paper, tasseled ribbon – why not!
Some tricks to try:
Use an accent band of a different print on top of your printed paper.
Use multiple ribbons in different textures but the same colour
Contrast your ribbon colour with your paper
Use the opposite trim to you paper, eg: rustic ribbon with a glam gloss paper
Throw out the rules and use what you love!
Let your wrapping be an extension of your personality and go for all out glamour this Christmas. Check our our range of Christmas wrapping here and be inspired by our maximalist wrapping images below: