Christmas Is Coming! Christmas Wrapping & Packaging
It's that time of year again were we are starting to hear Christmas songs in stores! 2020 has been such a crazy year with Covid 19 that Christmas has seemed to sneak up on us and we are going crazy in the office with orders for Christmas wrapping, ribbons and gift hamper packaging. Our full range of Christmas wrapping paper is now available on our website in in stock. This year we have really worked to ensure we have a Christmas wrapping paper range that will appeal to a wide range of tests. From modern Scandi, to maximalism we've got you covered! As being environmentally friendly is one of our key business values we have increased our eco friendly and green wrapping paper options as well this year. The majority of our papers are recyclable and biodegradable plus we have more natural kraft paper and recycled paper options than ever!
Shop our full Christmas wrapping paper range here!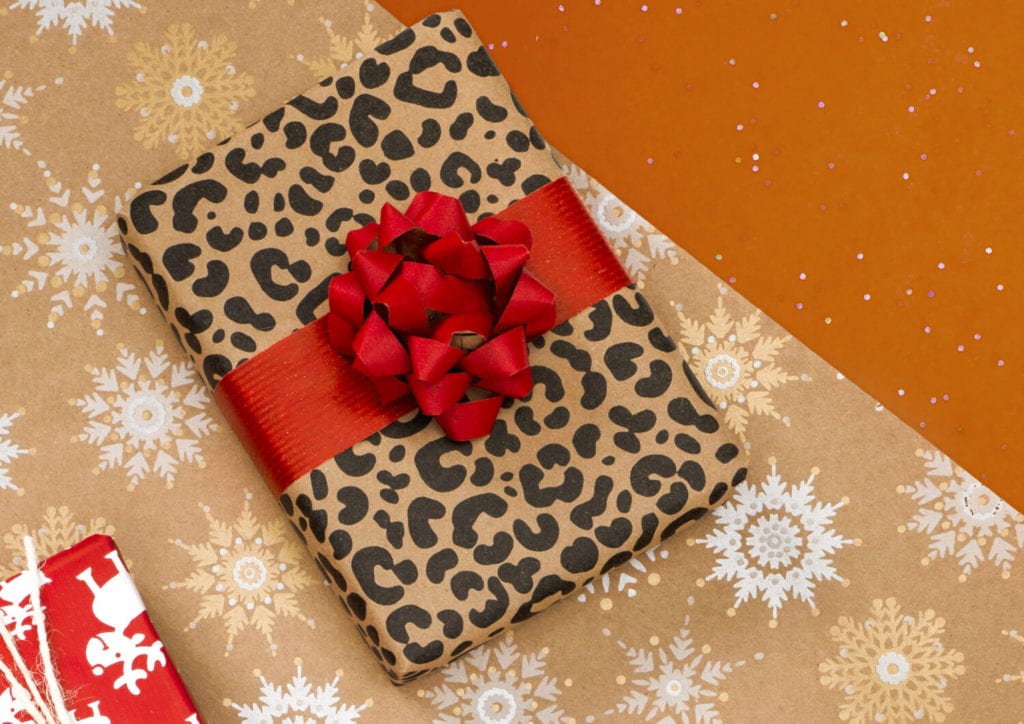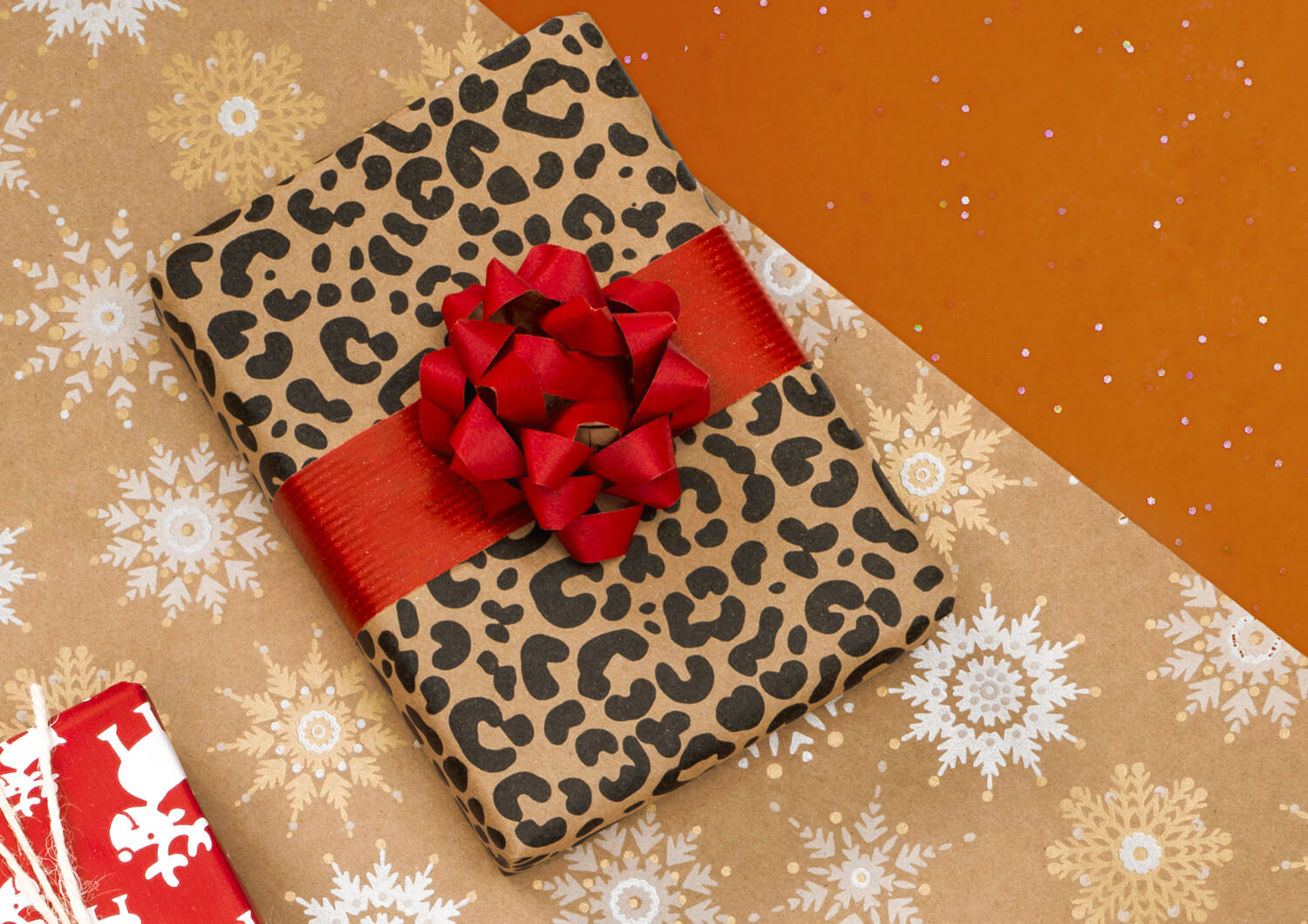 Make It Easy – New Christmas Packaging!
As well as a wide range of new Christmas wrapping papers we also have new Christmas packaging in stock.
You've asked for some specific new styles & we've listened! New Christmas boxes & hamper box styles have arrived including: Bon Bon bottle box, magnum bottle box, picnic hamper box and delivery hamper box are now in stock and are perfect to up the game of your product presentation or Christmas gifting! Tired of your product getting damaged? Our handy new courier boxes are made from heavy duty eco kraft sturdy enough to handle transit too! If you're short on time just grab a box add one of our new tentie wrapping paper accent bands in our best selling pohutukawa print & you're done!
Shop our new boxes here!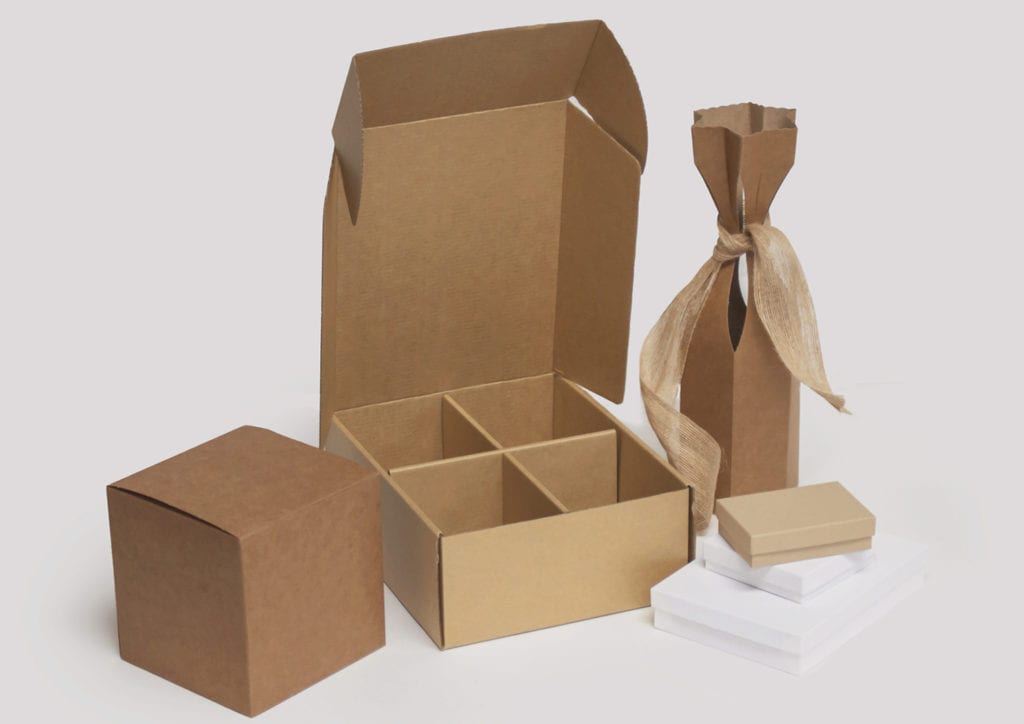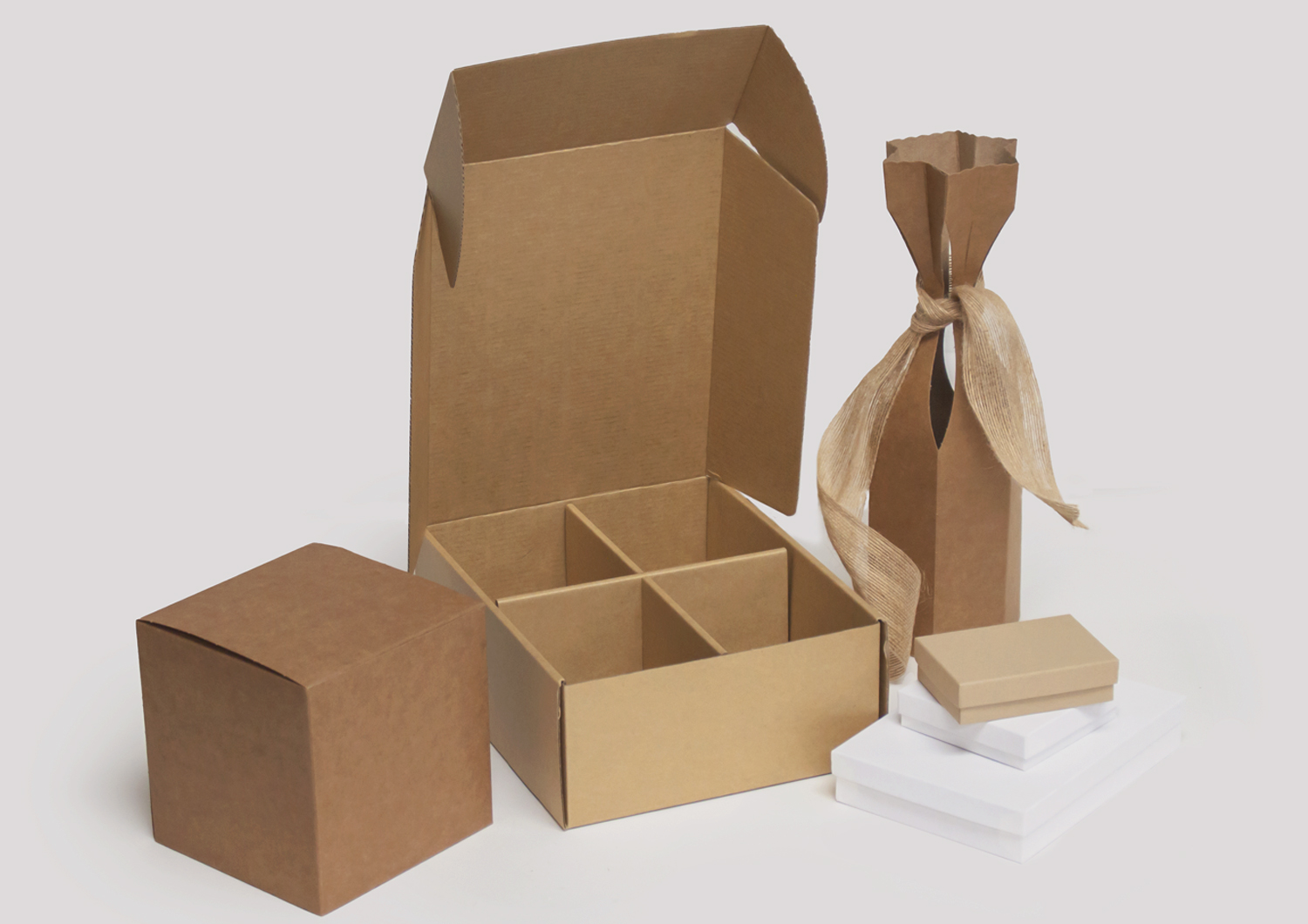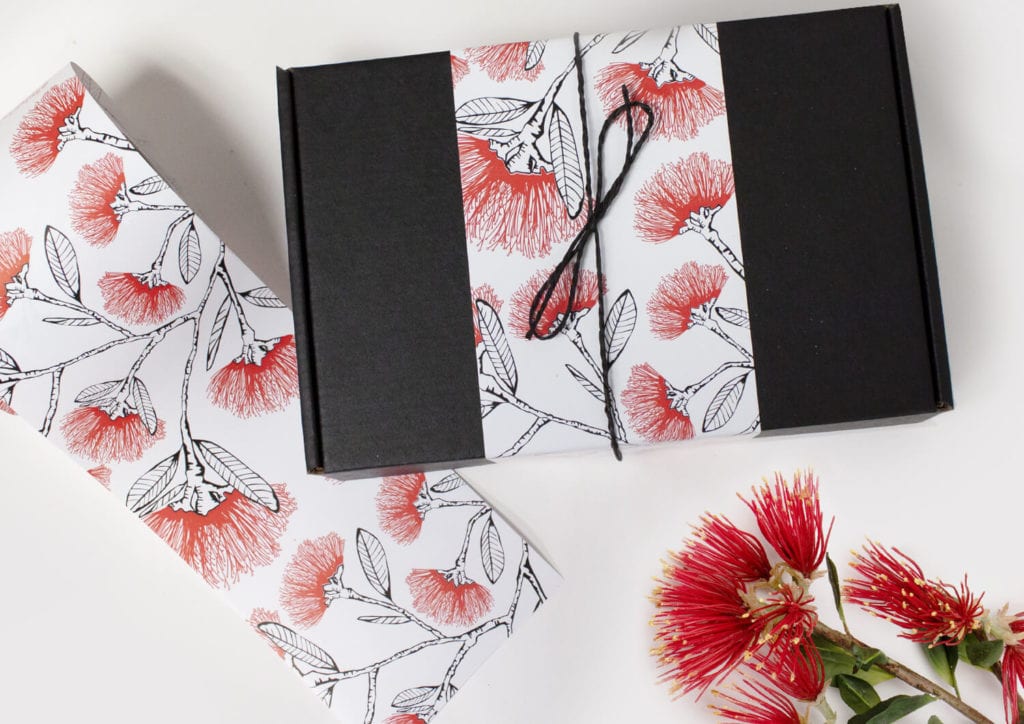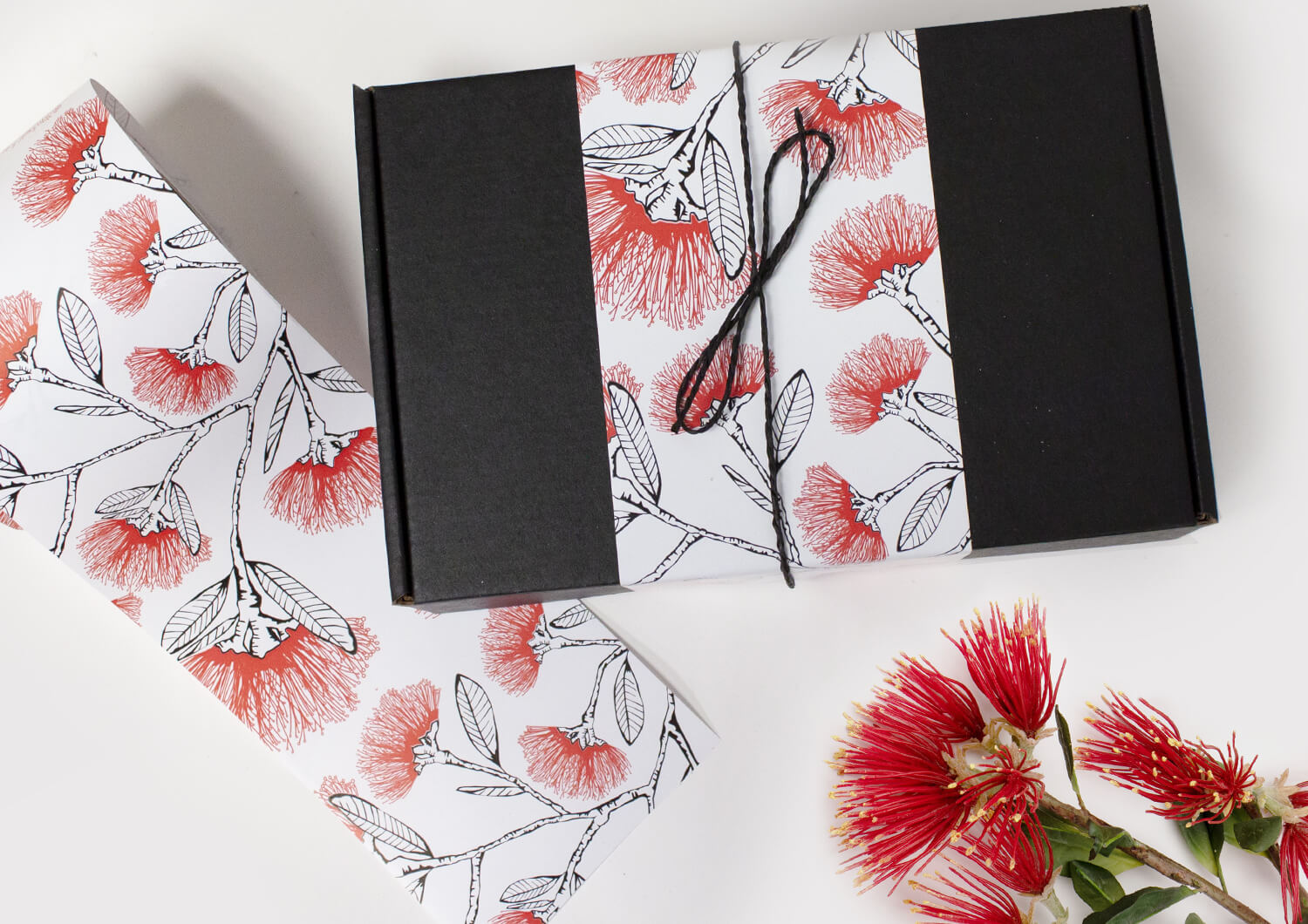 Make Mine Rustic – New Eco Christmas Bags
Not to be outdone there are new Christmas bags in stock too! Go for the Modern Rustic look this festive season with our favourite little cotton drawstring bags that just got bigger! A bigger size of our best selling natural cotton bag, made from natural undyed calico colour so you can bit for eco packaging.New size perfect for a modern rustic look and reusable too!
Keeping with Eco bags, introducing our new Gingerbread House printed paper bags. Made from 100% recycled paper, with a stunning Christmas gingerbread cottage print. Perfect for bringing some old fashioned magic to your Christmas gifting!
Rounding our the range are our new rope handled shopper bags. Our unique design high quality shopper features rustic rope handles and tie closure. Made of 100% recycled heavy weight 150g natural kraft, with eco friendly jute rope handles. Perfect for Christmas goodie bags & available in 3 sizes to make a design and an environmental statement!
Shop Christmas bags here!