It's Here! New Grass Wrapping Paper!
Introducing Grass Wrapping Paper! Yes you heard it right we are excited to introduce our new arrival wrapping paper made from 30% grass fibre. Sustainable, recyclable, biodegradable and full of eco benefits this stunning textural paper is available in a modern range of plain and printed designs.
What is Grass Wrapping paper?
Grass wrapping paper is made from at least 30% grass fibre using new technological advances. As well as providing an interesting texture to the paper, grass paper is recyclable, biodegradable, compostable & uses less chemicals Grass paper is also sustainable and offers additional sources of income for agriculture. Plus it creates jobs in regions with high rural depopulation and unemployment.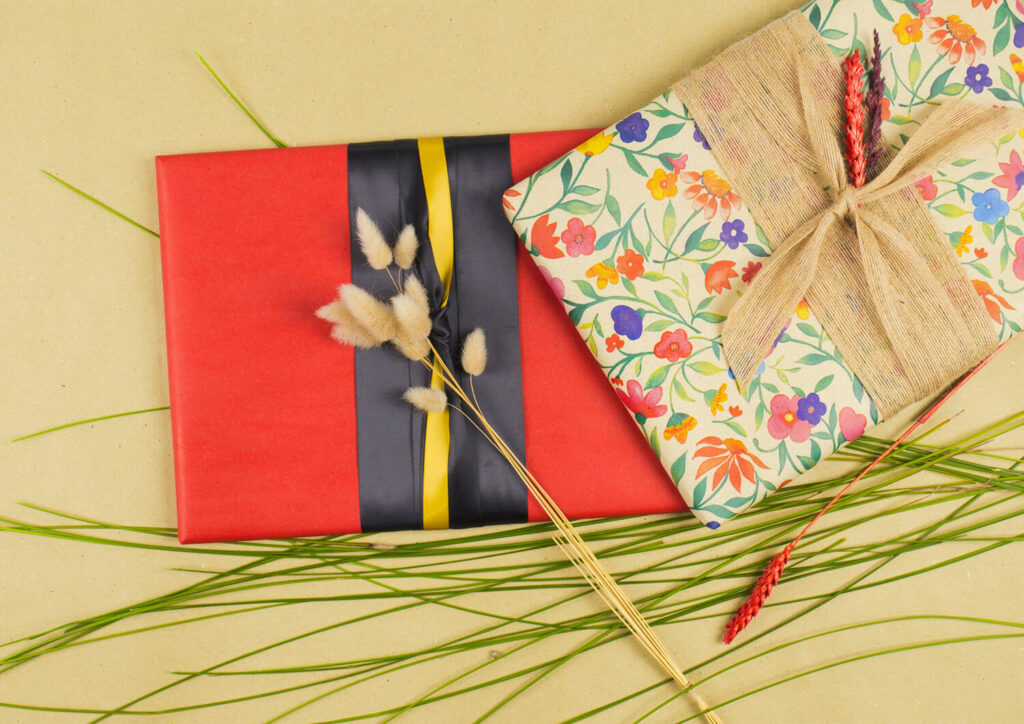 Why Is grass Wrapping Paper A Good Idea?
As well as being recyclable, biodegradable and sustainable grass wrapping paper has a wide range of environmental benefits:
Climate protection through the dramatic reduction of CO2 emissions
Water savings of 99.9%
Energy savings of approx. 97%
Renunciation of chemicals – 100% saving!
Renaturalisation of fallow land
Avoidance of mass clearance
Utilising unused grassland creates different sources of income for agriculture and also creates jobs in regions with high rural depopulation and unemployment.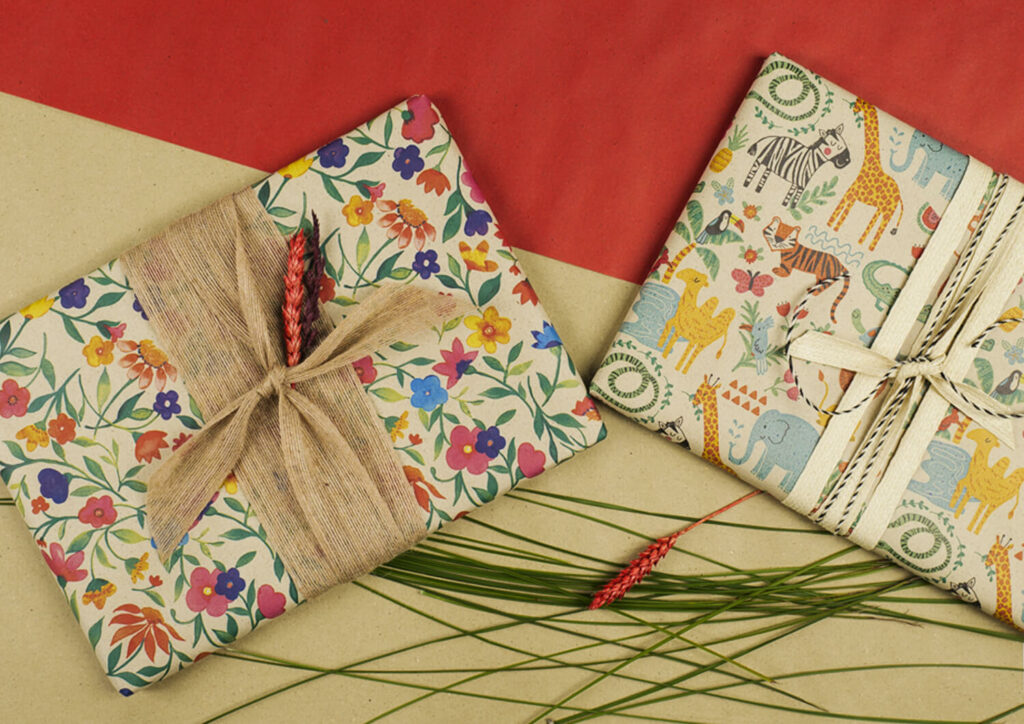 The Future Of Paper!
Grass wrapping paper has mined nature for an alternative plant-fibre material derived from grass, preserving natural forest resources. The raw grass used for our grass wrapping paper comes from unused fields and is mowed very late to protect the ecology. Also bees love grass paper! The grass sourced for grass paper grows with flowers and herbs. Moving meadows late in ensures biodiversity and protects the bee population.
Read about this amazing new product and check out the rich colours and patterns available in our catalogue here!