Florists Paper Now In Stock!
It's Time To Bloom! We've been waiting on this one for a while. Introducing florist paper to our range! We have many florist clients who order our ribbons so we thought it was time to stock specialist paper as well. It's also a chance for aspiring home florists or even the home gardener to upgrade their bouquets. So whether it's a stunning bouquet, a simple bunch or even something from the garden we have the perfect florists wrap paper you need to make it yours! Available in modern Flat Black, Flat White and Natural Brown Kraft in a range of strong weights. Perfect for the professional or try our smaller 10 metre rolls for the home florist.
Keeping up with the trend of creating forever blooms with dried flowers? We also stock light weight kraft paper perfect for dried bouquets! Plus don't forget our huge range of ribbons to finish the bunch!
Shop new arrival florist paper now!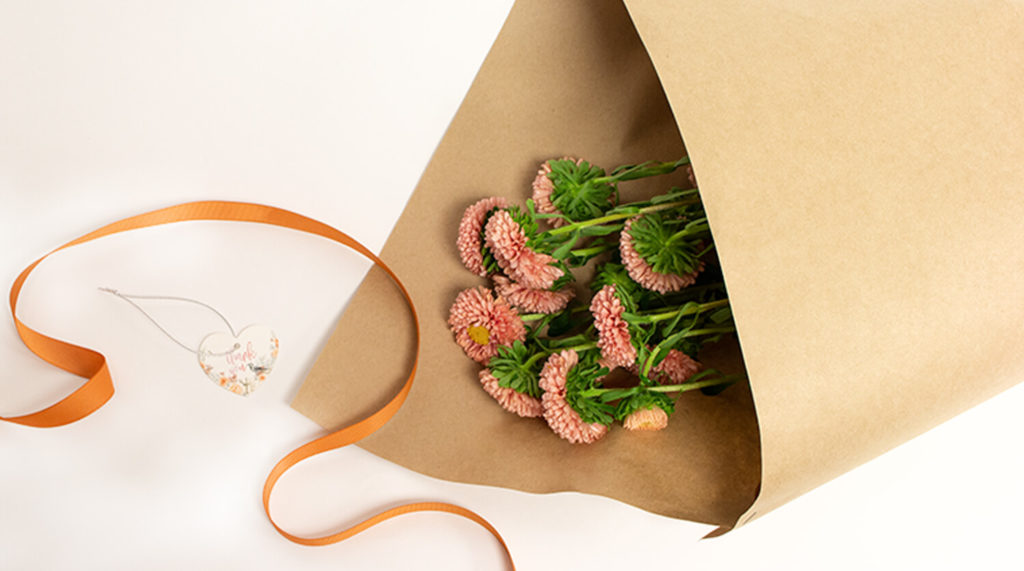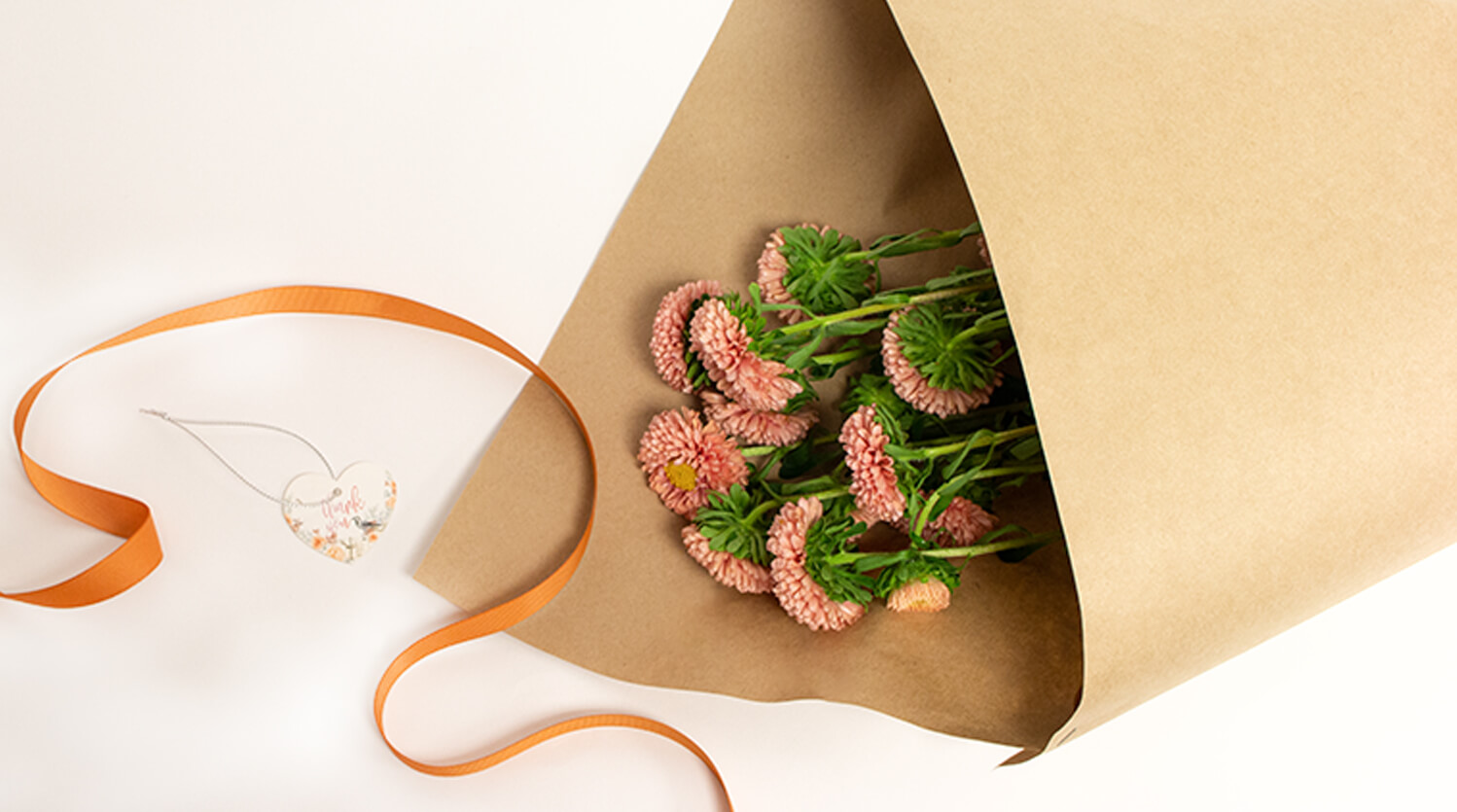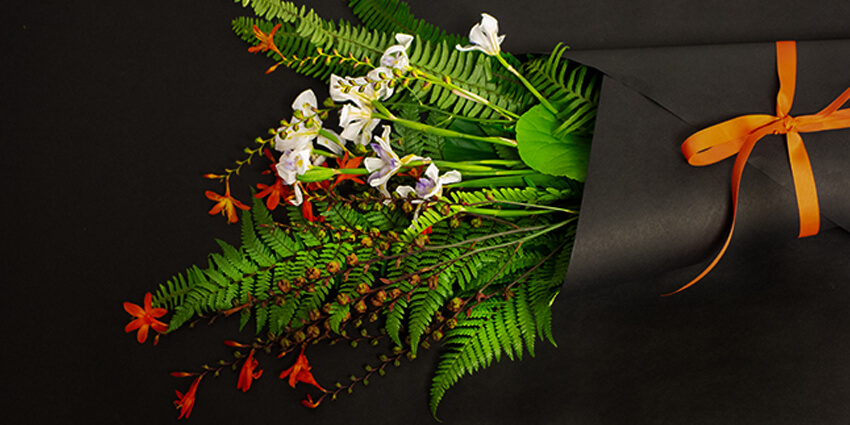 Go Team NZ – New Kiwiana Wrapping Paper Arrivals!
Keeping with the flora theme but this time with a NZ twist! We've been avidly keeping up with the America's Cup here in the office.The challenge is now on & we're getting in the Team NZ spirit with the arrival of our classic New Zealand Fern wrapping paper in new colours: Black/Silver and Green/Gold!
As well as showing your kiwi spirit our Fern print wrap is printed in NZ too so you are shopping local! The modern black/silver gloss wrapping paper is from FSC managed forests while our new green/gold wrapping paper is printed on natural kraft paper. Both are recyclable & biodegradable!
Shop New colours of our classic kiwi fern print today!