Biodegradable Wrapping Update
You might remember from our previous blog, in April this year our Director Jane and her 6 year old son Lenny embarked on a home biodegradable experiment with our range of eco and environmentally friendly presentation products. You can catch up on the start of the experiment here. The project was part of a family learning project to include in informal home schooling over the covid-19 lockdown here in NZ. Also it was a chance for us to test our suppliers claims on products.  It's been 8 weeks now since the products where buried in Jane's garden and time to check the results!
We were thrilled to find that our
PAPER STRING
,
WOVEN PAPER RIBBON
,
PAPER RAFFIA
,
PRINTED KRAFT PAPER
had all 100% biodegraded in this time.
JUTE STRING
, and
COTTON RIBBON
were in the stages of biodegrading and should be completely gone in a month. Our
PRINTED GLOSS PAPER
is almost completely biodegraded as well. A note that printed gloss paper can't be recycled or biodegradable – it can do both but make sure you watch out for laminated paper. This type of wrapping paper can't be recycled & we are removing it from our range going forward.
As we put a lot of time & energy into sourcing environmentally friendly products we are thrilled with the results! Our handy trust icons that can be found next to each item on the website also reflect our findings and show our dedication to supplying Eco friendly wrapping alternatives.
Shop our range of Eco Friendly Wrapping products
here!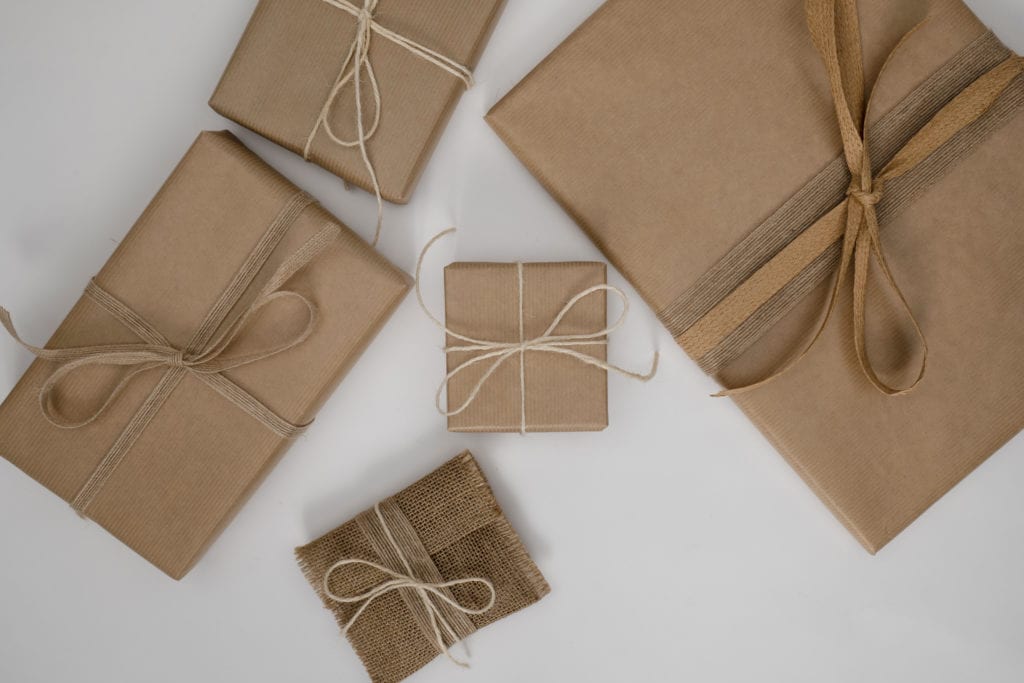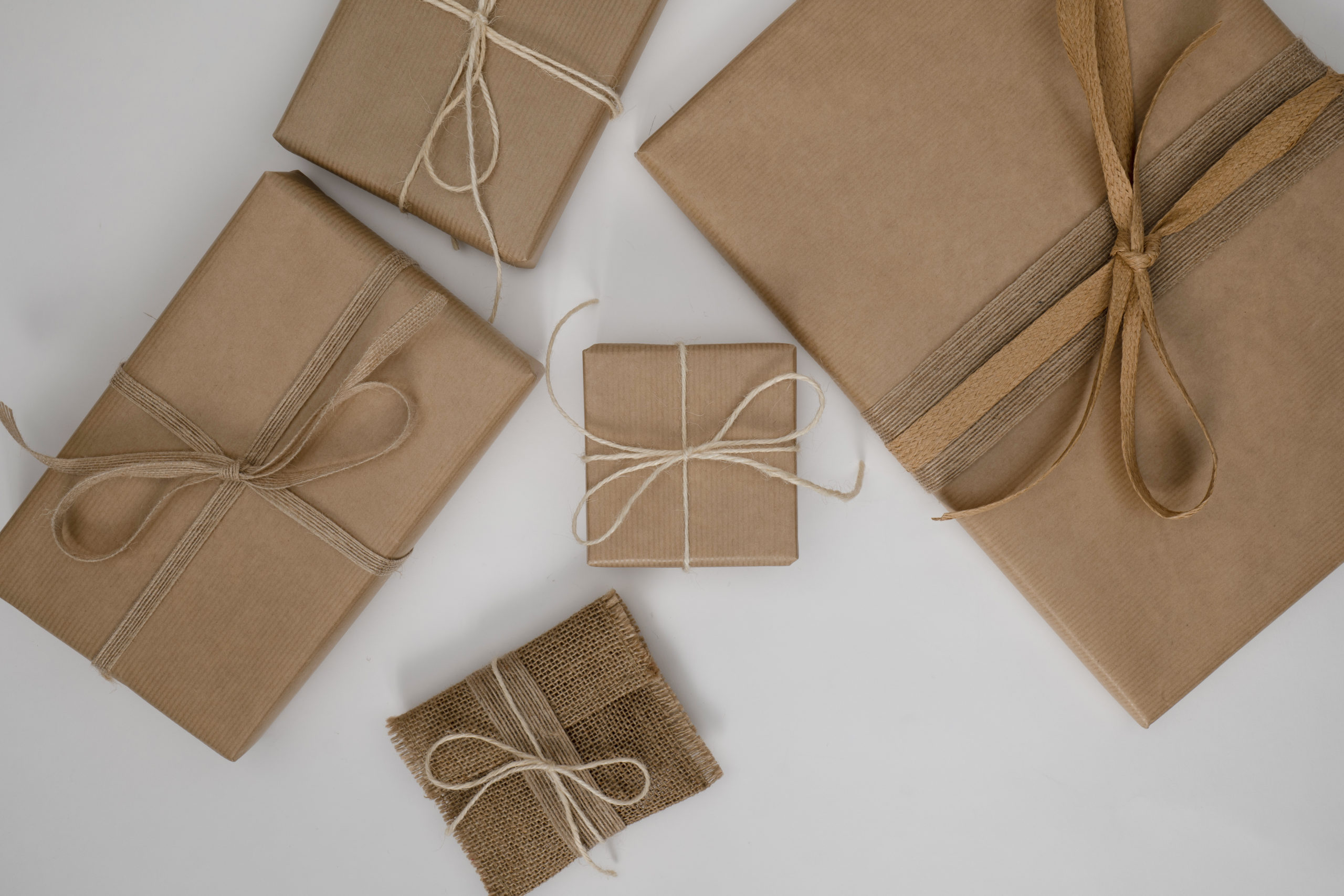 New Eco Wrapping Products
Kraft Paper
As well as verifying our Eco product claims we've also been adding to our range of Environmentally Friendly presentation products. Our quality kraft wrapping paper rolls are now available in 10, 50 and 100 metre length rolls. Recyclable, Biodegradable and from FSC managed forests keeping those environmental promises!
Shop Kraft Rolls now!
Recycling Bins
Looking to start off on the right foot back in the office? Our brand new cardboard recycling bins will help you reach your Eco resolutions! Perfect to split out your recycling types without compromising style! We are having great results using these in our own office – perfect as they don't take up much room as being made of Eco friendly Kraft paper your note using yet more plastic to store the recycling.
Shop Eco Bins here!