Eco Lockdown
We've spent a lot of the lockdown working as a team on our environmental values both at work and at home. We've just received an arrival of gorgeous new Eco product, as well as updating and expanding our handy trust icons on the website. If you haven't noticed our trust icons yet, they are featured on all products on the website to easily identify the environmental benefits of the product. So you can check if your favourite wrapping paper has recycled content, is biodegradable or can be recycled. Check out our trust icon info here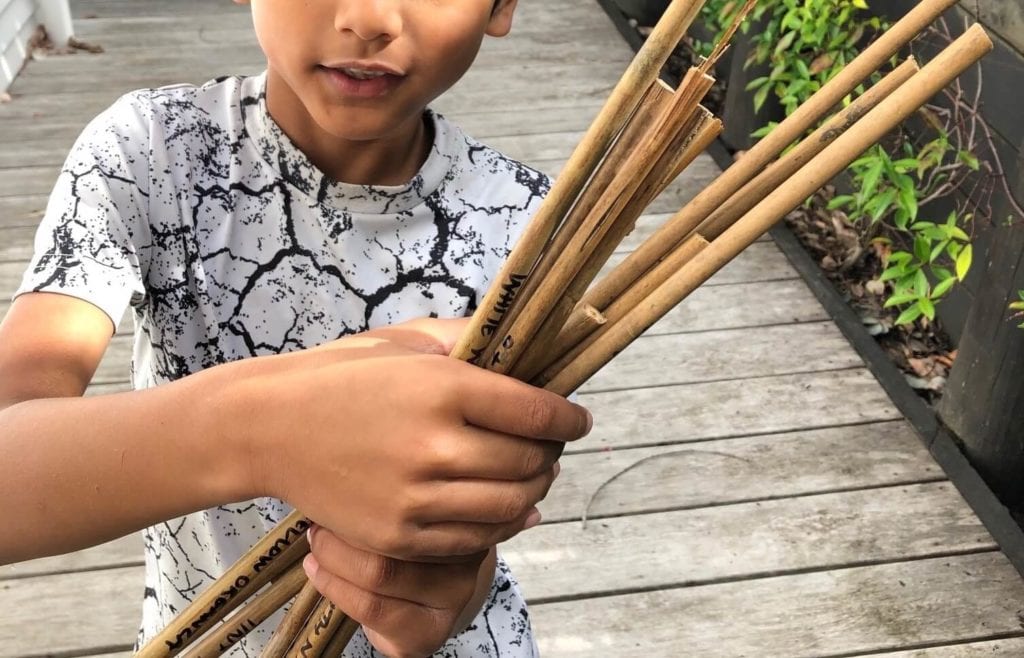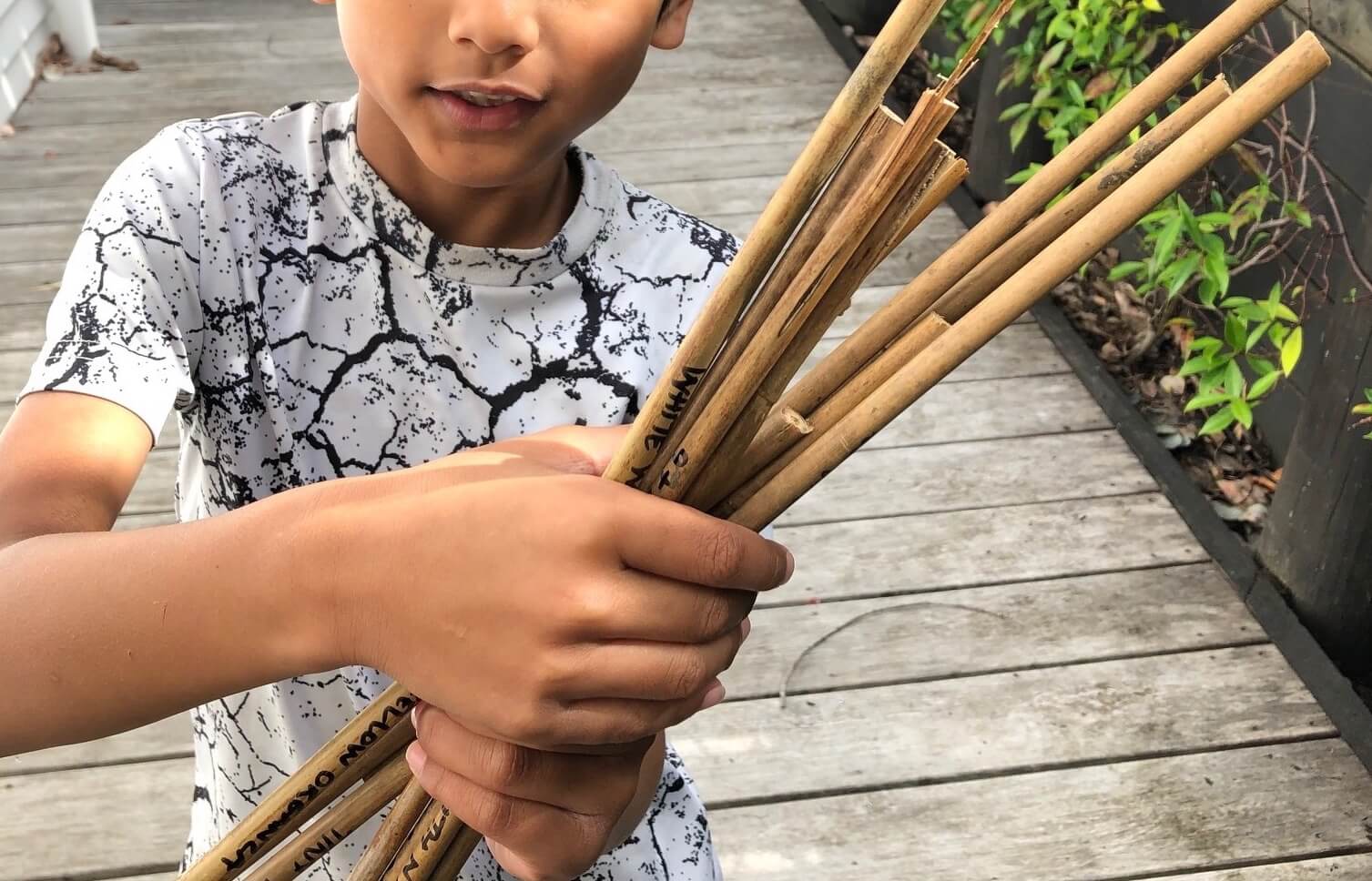 Little Greenies
Our Director Jane is using the lockdown as a chance to work on an Eco project with her 6yr old son Lenny. A great way to teach growing minds about the environment, read their story below:
On 16th April 2020 we decided to do our biodegradable project while at home on lockdown. It was a family learning project to include in our informal home schooling for Lenny! We chose the garden outside the entrance to the home office, Dad Tim dug the holes and Lenny helped with the stakes.
We have ribbons and papers in stock that are biodegradable but we wanted to see how long that process actually takes and compare the types of finishes and outcomes along the way. A variety of products were selected, natural fibres that we know are biodegradable but also some other products that we do not classify as biodegradable – like laminated paper. We selected about a dozen different items & before burying we set up a spreadsheet on each product. Lenny also thought of questions for some of the products, like: will natural jute string degrade faster than the dyed black?
We used our new *Staedtler Garden Marker to write clearly and make sure we would be able to identify exactly what was buried where. (This product and a variety of pens are now available for sale on our website ). Taking care to remove the staples and Sellotape from papers before burying in shallow earth.
Now we wait to see the progress when we check again and will keep you updated!