NOT JUST FOR THE YOUNG!
Ever looked at a beautifully wrapped kids gifts and thought I love that paper! Us too! That's why our new kids and teens wrapping paper collection is full of fun new designs that are not just for the young but also the young at heart! Full of vibrant colour and whimsical designs these gorgeous wrapping papers are perfect for the whole family. Match these stunning wraps back with our vibrant range of ribbons and trims including our eco friendly range of ribbons in fun brights.
While sourcing our design team was inspired by 2 major themes: Nature – Flora and Fauna and Journeys – travel and the joyful journey of reading. We're excited to share our team's mood board for the collection: Inspired by nature at its best – starry nights, blooms and burnished clouds and adventurous journeys – warm hello's, new places and cosy reading nooks. All reimagined in modern brights. Showing our design team's behind the scenes inspiration and how we match back with our ribbons and accessories during planning.
Our new collection is available to view in our new catalogue section on the website, designed to showcase new ranges which you can view here.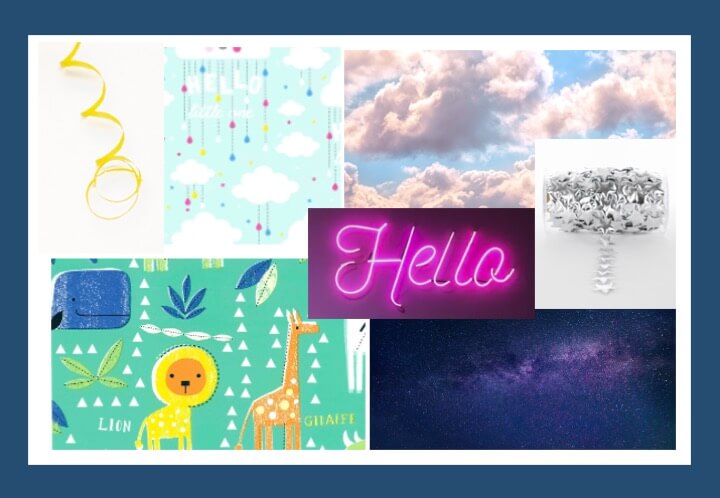 INSTAGRAM OFFICIAL!
Exciting news we are now Insta Official! It's great for us to have a new forum to share inspiration from the team including more moodboards, behind the scenes pics from our photoshoots and wrapping inspiration. Check us out and follow us here.
We look forward to sharing our creative journey in presentation with you!